Chupa Chups
Assorted fruit-flavoured lollipops: Strawberry, orange, apple, cherry and watermelon flavours
Haribo
GOLD BEARS
Fruit-flavoured gums.
Haribo Goldbears – the ultimate fruit jelly.
500 GR
Mamba
Mamba is a roll of candy with 18 individually wrapped fruit chews (3 packs of 6) in assorted flavors - orange, lemon, raspberry or strawberry.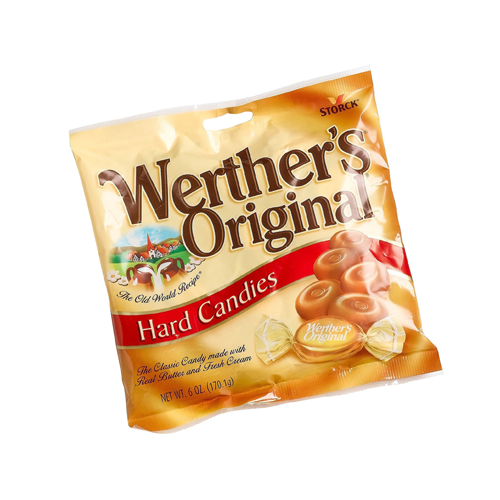 Werther's Original
ORIGINAL
The classic candy made with real butter and fresh cream. Deliciously smooth and creamy caramel sweets.
170 GR